Breaking Bread & Fences
with CRAIG Allen Cooper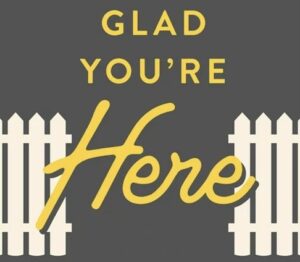 Sunday, October 15
Get ready for an unforgettable Sunday morning of praise and worship at Ghent Church!
We are thrilled to announce that Craig Allen Cooper, renowned Bible teacher, speaker, and co-author of the bestselling book "I'm Glad You're Here," will be joining us. He will be preaching Sunday, October 15, during our 10am Worship Service. Craig's co-author is the Grammy-nominated, country-music singer Walker Hayes who wrote a popular song about their friendship. Don't miss this encouraging day. There will be more details later.
Serve others

Ghent United Methodist Church offers many ways to serve others. Our areas of focus are Children, Poverty, and the Environment.
What's Happening

Throughout the year, in addition to regular worship, Ghent United Methodist Church boasts a full calendar of special events, mission activities, small groups, and much more.
Rev. Ry's Sermons

Watch past sermons from Rev. Ry.
Be inspired, uplifted or reminded of God's love.