"Ghent UMC employs innovative ways to serve in and alongside the Ghent community, focusing our efforts on reaching young singles and families through inspiring worship, transformative small group experiences, life-changing mission work, and bridge-building fellowship opportunities; all offered with a welcoming and loving spirit."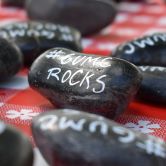 jesus is for everyone – no exceptions.
A word of Welcome from Ghent UMC
Ghent United Methodist Church is called to the affirmation of the sacred worth of all people. We embrace as a gift the diversity of our neighborhood and the world. We acknowledge our human family's diversity in sexual orientation, gender identity, race, ethnicity, language, age, faith history, theological orientation, economic status, education, marital status, abilities, and any other defining feature, real or perceived. We further affirm that all people are created in the image of God and are beloved children of God.
Jesus is for everyone. No exceptions.
We look forward to the day of full inclusion of all people in the life and ministries of The United Methodist Church, and seek to embody God's radical hospitality as we journey towards reconciliation through Christ.
We recognize we do not, and will not, always agree with each other, but strive to love each other through our disagreement. We know that everyone's participation in our ministries enriches us. We proclaim this statement of welcome to all and especially to those who have known the pain of exclusion and discrimination in the church or in society, and we invite all people to join us in our faith journey toward greater love, understanding, and mutual respect.
~ based on a statement by Green Street UMC, Winston-Salem, North Carolina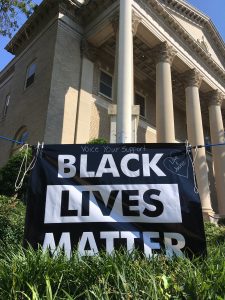 General Conference 2020
Get in-depth coverage of General Conference from the United Methodist News Service team.
Foretaste of what's on the table at GC2020
United Methodists got a preview of proposals heading to General Conference, including different plans aimed at ending the fight over LGBTQ inclusion.
Comparison of plans headed to GC2020
Use this handy chart for a comparison of the main proposals for restructuring of the denomination that will be considered by the General Conference. The summary compares proposals from various groups, in alphabetical order, about the structure of the UMC. It does not include proposals from individuals. Further details are in the documents and legislation. All proposals will be open for amendments at General Conference and may be subject to Judicial Council review.